I'd spend hours researching niches and struggle to pick a winner
The demographics I'd research on third party websites like Alexa were all wrong…
I'd setup ads and get a horrible click thru rate and end up paying thru the roof for my clicks
When my posts got clicks people simply weren't clicking on the link to my money page….and I was wasting my ad budget
When people did sign up I struggled to recoup my ad investment right away…
I knew a lot of people were making a lot of money with newsfeed ads…

I wasn't going to give up.
I was determined.

The Weird "Men's Health" Ad That Showed Me The Light

"You wanna get ripped, bro?" the six pack in my newsfeed asked me.

I clicked on the link.
It took me thru to a very convincing fake blog trying to sell me some miracle CPA product.
I remember thinking – "there's no way this works".

The next day, Mr. Six Pack was back in my newsfeed.

And the next day…and the next.

It suddenly dawned on me – this guy must be cleaning up!

I mean, he's not just wasting his money making me feel fat…

This offer must be converting like crazy for him.

So I thought – let's start at the top…and I closely analysed his ad.

There were three weird things that he was doing that were completely different to anything I'd seen on ads in my newsfeed.

How the heck was he doing that?

So my mission began.

After Spending $100's of Dollars On Ads I Created A Bullet Proof System…

I spent hours and hours and hundreds of dollars tirelessly testing and tweaking my ads…

Slowly but surely I started to get results…

One day it all "clicked" and I was in business.

The results actually shocked me.

With this system:

You can pick a niche market within 15 minutes and know for SURE it would be profitable…
You'll take all the guess work out of your campaign and be 100% certain you're targeting the right demographics
You can setup ads in minutes and get sky high click thru's which dramatically lowered your cost per click and increase your ROI
Your ads will attract eyeballs and clicks so quickly that traffic will flood to your site as soon as your ad goes live…
You can use a simple 4 step formula that can give you instant sales…
This system works…and it works fast!
Check out some of my results:

727 Subscribers In 6 Days
Turned Into A $96 A Day Income Stream On Day 7
Dirt Cheap Hot Leads Added To My List
138 Clicks to An External Squeeze Page? Yes Please!
81 Subscribers In A Single Day! Cost? $10!
High Conversions Right Off Of People's Newsfeed…
Introducing:
Newsfeed Ads Maestro


Newsfeed Ads Maestro is a full training course with 8 videos and a PDF.
We're going to take you by the hand and show you everything you need to do to run successful newsfeed ad campaigns.

You'll discover a step by step system that you can use today to start driving highly targeted traffic to any squeeze page you choose.
Here's some of what you'll discover:

Module 1 – Niche Research Prodigy

The first module is dedicated to niche research.

Don't worry – there's no boring keyword research or anything like that.

Because you're using our system choosing a winning niche is as simple as 1-2-3...

Here's what you'll discover:

The 3 things to look out for in any niche to ensure you're able to make money consistently for months…even years to come.
How to know if a niche is good to go into (takes 15 minutes, tops!)
Exactly how to "think ahead" to ensure you build a real, sustainable business…

Module 2 – Fan Page Master

Know how to setup a fan page?

Great!

But when you're running newsfeed ads there are a few vital things you need to know.
In this module you'll discover:

Exactly what to do to avoid the most common mistakes most people make with newsfeed ads…this alone will sky rocket your conversions
2 simple tweaks to make to your page that will help you get a higher CTR and increase your ROI
How to choose the right image for your page to immediately stand out from the noise (you'll get far more clicks by doing this)

Module 3 – Post Ace

There's a right way and wrong way to create your posts.

Unfortunately, too many people do this the wrong way.

You're not going to make that costly mistake.

In this module you'll discover:

The wrong way (we see this all the time) of running newsfeed ads and how to avoid it…


A simple tweak that tripled my click thru rate and halved my ad cost (I still see so many people NOT doing this!)
The most important part of your ad to pay attention too (do this and your results will skyrocket)
Module 4 – Ad Wizard

Traffic time.

You're about to get a ton of targeted traffic right to your money page…

In this module you'll discover

The best way to start your campaign quickly and easily to get up and running in no time!
Simple tweaks you can perform using the Power Editor to get way more targeted clicks
One important mistake to avoid that could end up completely destroying your campaign (once you know it you'll never make this mistake)

Module 5 – Demographic Master

We don't like guessing…it's a recipe for disaster.

So you're not going to be 100% certain of your campaign…

In this module you'll discover:

A hidden goldmine in Facebook that gives you all the information you need to really zero in on your target market
A simple trick that helps you dramatically cut your ad costs (takes about 5 minutes to do)

Module 6 – Monetization Virtuoso

Let's make some money!

Looking for an easy way to make money right off the bat?
Then you'll love this module where you'll discover:
The secret 4 step formula to instantly monetizing your new list so that you can immediately make back your investment…
How anyone can easily recoup their ad investment right away
You'll also get access to the exact template I use.

Module 7 – Community King

In this module we'll look at how you can take this system further. This will help you build a real, sustainable business.

You'll discover:
How to create a "Social Triangle" to build an army of raving fans that will keep buying from you over and over again
The "weekly roundup" strategy that will quickly strengthen your relationship with your readers
A different way to monetize your list and have them buying unrelated products (this is super easy to do…yet incredibly profitable…
Module 8 – Custom Audience Vagabond
How to find active & engaged people and target them


How to extract engaged users to add to your custom audience campaign
How to easily find FB Users with similar profiles and interests
Do all of this and you'll drastically reduce your costs by increasing click thru rates…

You're getting everything you need to become a Newsfeed Ads Maestro…
How Much Is Targeted Traffic On Tap Worth To You?

This offer is on a dimesale so the price is going up with each sale…
It's only going to be available for 7 days then we're going to take it off the forum and sell it at a higher price…

I'd like to offer you two very limited time bonuses that will help you further…

Bonus 1 – Exclusive Access To The FB Dynamo Facebook Group

Once you pick up FB Newsfeed Ads Maestro today you'll get a link to join our private mastermind group.

We'll be sharing strategies to help you kick start your campaigns.
We're building a community of like minded marketers who love results fast!

Bonus 2: Free Advanced Facebook Ads Live Training Webinar

On Monday the 28th of October we'll be holding a live training session.

This is the perfect opportunity to get all your questions answered live.

We'll also be revealing 3 advanced Facebook marketing tactics that you can use to dramatically improve your campaigns and results.

The webinars will be recorded…although if you can make the live call that will give you an excellent chance to get your questions answered.

No BS. No Hype. No Theory.

We're two marketers in the trenches everyday…we practice what we preach.

We love to add more content to our products at no extra cost to you.

If you're looking for a quick way to get targeted traffic then this is for you.

If you're looking to build incredibly responsive lists in pretty much any niche you want then you'll love this…

If you're serious about your success…and want a fast, affordable and easy to follow system then I highly recommend you jump on this now.
This Is What Our Customers Think
Want a 28% Discount?
Click On The Button To Find Out How

I'm going to take the risk so you don't have to. I'm so sure you're going to love this product. Try this out, risk free for 30 days. If you aren't satisfied for any reason simply send me and email and I'll refund you every penny of this small investment.
Note: By purchasing this product you acknowledge that you need to invest in your success. You're looking at a budget of around $5 – $10 a day. Once your campaign is profitable we highly recommend investing back into your campaign. Not having a budget is NOT an excuse for a refund. Also, we pride ourselves on our support – if you file a PayPal dispute this guarantee is null and void.
Here's What You're Getting
Here's a quick summary of what you're getting when you invest today:
The full FB Dynamo: Newsfeed Ads Maestro course including 8 step by step training videos and a PDF
Free access to the FB Dynamo Facebook mastermind group where we will share strategies and success stories…
Free live training webinar where we'll reveal 3 advanced Facebook advertising techniques
The golden opportunity to get all your questions answered live to help kickstart your campaigns
A proven system that will help you get targeted traffic whenever you want it…
Unrivalled support…
Traffic Will Never Be a Problem Again

Now you can focus on your conversions…
Now you can stop worrying about getting more traffic…and drive your business forward fast.

You do NOT have to run Facebook like campaigns for this system to work.

You don't have to worry about posting daily on your fan pages…

This opportunity is knocking you your door right now…are you going to answer?
Want a 28% Discount?
Click On The Button To Find Out How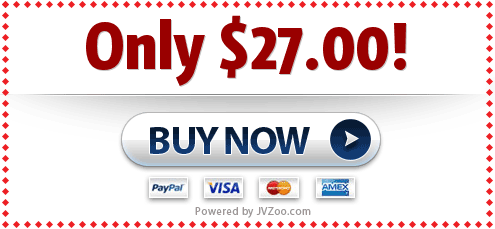 Thank you for taking the time to read this letter.
If you're serious about creating a constant flow of traffic and leads for your business jump on this now.

We look forward to helping you dominate your niche marketing efforts.
Bye for now,

Peter van Zijl and Mark Thompson

P.S. If you're looking for leads not likes then grab this now. This is on a dimesale so the price is going up every few sales…